The 10 best First Person Shooter (FPS) games for Android
There's still no better way to experience exhilarating gameplay and amazing graphics than through an FPS game. So, here are the best of the lot that you can enjoy on your Android smartphone or tablet.
Any fan of games will tell you that the most popular genre is the First Person Shooter (FPS) and has been so for the longest time. Ever since the days of the original Doom and Quake, FPS games have ruled the charts. Therefore, it really isn't surprising to see that FPS games are also wildly popular among Android gamers.
The big difference though between traditional FPS games and the ones you find in the Play Store is that the latter have been developed keeping in mind the touchscreen and will therefore have different controls and gameplay than console and PC games.
Anyway, here are the top 10 FPS games that you must download on your Android device:
Dead Trigger 2
Price: Free
Dead Trigger 2 is one of the most popular games on the Play Store and for good reason. It has incredible graphics that really shine on a powerful Android device and very addictive gameplay. You also get access to a large arsenal of weapons that you can unlock either by earning money in the game or by shelling out real-world cash.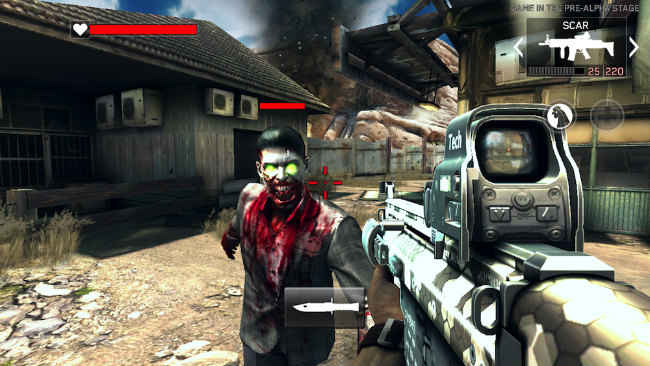 Into The Dead
Price: Free
Into the Dead combines two popular genres, FPS and endless running, and ends up being a unique game. The game requires you to continuously run to your objective through a horde of zombies. The game looks really good thanks to its anemic colour pallette and also encourages tactical gameplay by introducing a number of weapons and unlockable achievements.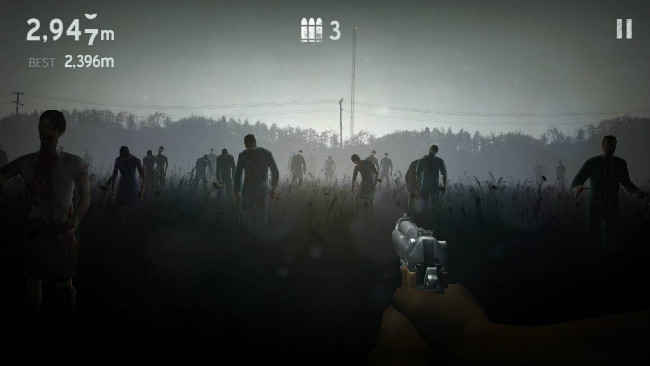 Modern Combat 4: Zero Hour
Price: Rs. 390
Gameloft's library of games may not reflect a hint of originality but you can't deny the fact that they make some really fun, really good looking games. Modern Combat 4 takes more than a page from the recent entrants to the Call of Duty series and delivers exciting gameplay along with some great graphics. The game also packs in a full-fledged multiplayer mode for you to have fun with other gamers.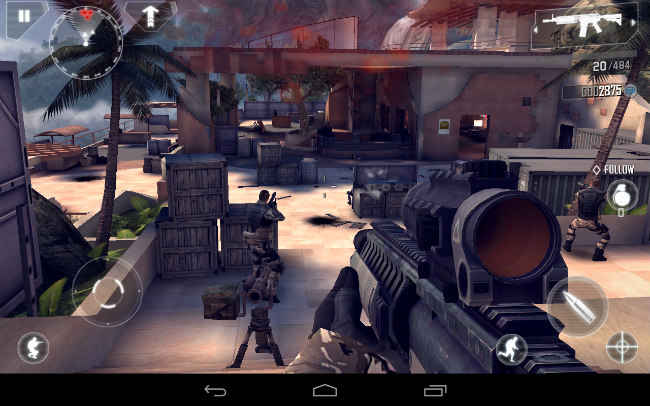 Zombie Gunship
Price: Free
Zombie Gunship puts you in the role of a gunner on a military airplane whose job is to shoot down an endless stream of zombies making their way towards your base. The game has unique graphics and interesting gameplay to keep you playing for a long time.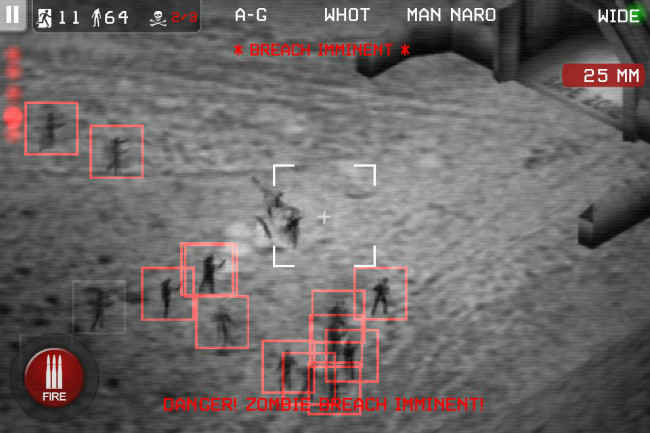 Deer Hunter 2014
Price: Free
Let's step away from zombies for a second and focus on mother nature...only so that we can massacre everything there as well. Deer Hunter 2014 has you playing as a hunter with nothing better to do than kill rare and exotic animals from around the world. Of course, it is very addictive and is one of the best looking games around.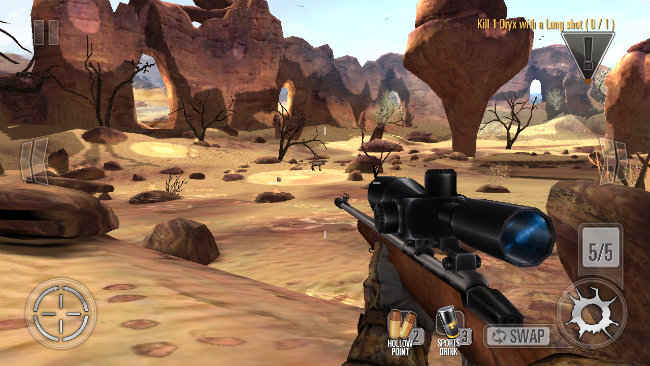 N.O.V.A. 3
Price: Rs. 390
Where Modern Combat 4 was 'influenced' by COD, N.O.V.A. 3 is Gameloft's take on the popular Halo series. The game looks excellent and offers some really large environments to play in. Apart from a considerably large single-player campaign, N.O.V.A. 3 also offers a multiplayer mode.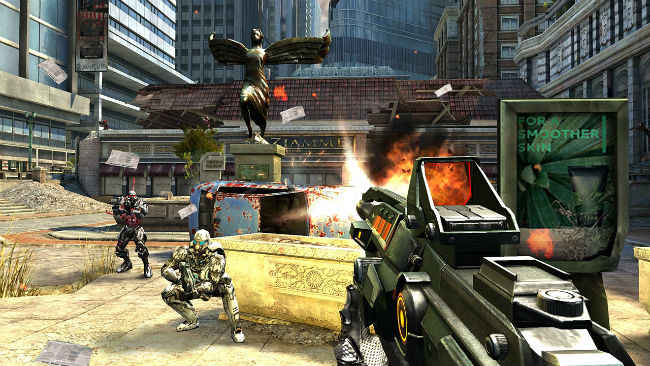 Fields of Battle
Price: Free
Just in case you are tired of killing human beings, aliens, animals and zombies, you should try out Field of Battle that puts you in the middle of a constantly online paintball battle. Unlike other games, the gameplay here requires quite a bit of strategic thinking and tactics.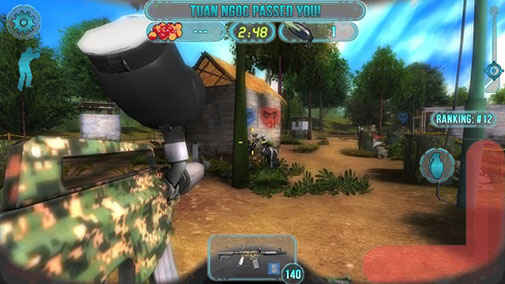 Call of Duty: Strike Team
Price: Rs. 435.53
The daddy of modern FPS games finds its way to your mobile and tablet through this game. COD: Strike Team lets you switch between first person and third person perspectives at any time and offers both single player and multiplayer game modes.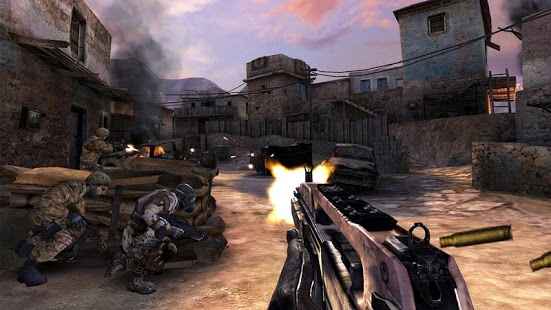 Gun Zombie: Hellgate
Price: Free
Okay, let's get back to killing zombies, shall we? Gun Zombie: Hellgate may just be the most awesomely named game in the history of awesomely named games. The game does away with unnecessary things like a story or a plot and just gives you a hell lot of guns to massacre a hell lot of zombies. And seriously, what more could you want?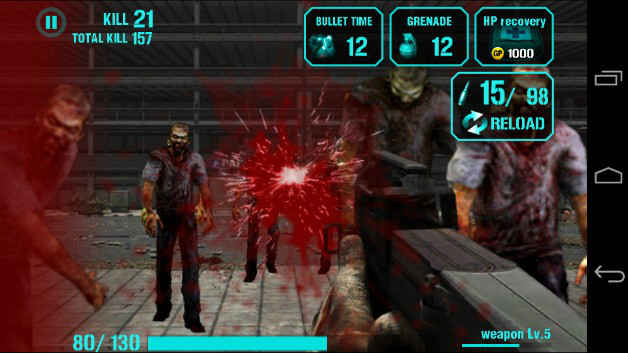 Modern Combat 5: Blackout
Price: Rs. 390
The latest Modern Combat installment gets even closer to Activision's Modern Warfare series by promising a "fast-paced, spine-chilling story" and a substantial multiplayer suite. The game is also one of the best that you'll see on mobiles and thanks to that, you should only look at buying the game if you have a powerful phone as well.